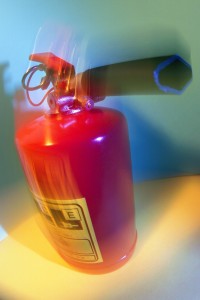 Do your chemical quantities trigger the need for an Emergency Response Plan (ERP)?
If so, we have a simple ERP template in Word available on CD ROM to get you started.
If you're not sure, drop us a line with your chemical inventory and we can advise you on what triggers an Emergency Response Plan, if at all.
We also offer a spill response management course to give your staff the confidence and skills to write and practice your emergency plan.
If you need a little more help, we're more than happy to work with you to develop and even test your emergency response plans to make sure they're fit for purpose and cover all foreseeable emergencies. Just drop us a line.