HAZARDOUS SUBSTANCES
TCC (NZ) Ltd is staffed by qualified and experienced industrial chemists, Hazardous Substance consultants and WorkSafe NZ Compliance Certifiers. Based in Auckland, we specialise in providing Chemical Handling Awareness Training and Hazardous Substances Certification; Hazardous Substances consultancy; and regulatory advice.
Achieving chemical compliance can often be a daunting and confusing task.  The Hazardous Substances regulations put out by WorkSafe NZ are complex and often difficult to understand and interpret within an organisation. We can take the guesswork out of the ordeal by running your site through our Hazardous Substances Site Assessment process. Through it we can identify what gaps there are in your compliance and offer advice for orders of action your business can undertake to become HSW compliant as easily and swiftly as possible.
We are now able to Certify some Hazardous Substance Locations! Our Location Certifier, Geoffrey Meikle, is authorised to certify locations storing flammable gases, flammable liquids, as well as oxidising substances! If you know you already have all the documentation, talk to us and we can start the certification process. If you're not sure, we recommend our Hazardous Substance Site assessment above to make sure you have covered all your gaps first.
Furthermore, we provide a wide range of chemical consultancy services to help your business fill in the gaps and achieve compliance.
We offer Certified Handler training and certification for Hazardous Substances in industry workplaces (excluding explosives, agricultural compounds and pest control products). For those who are already Approved Handlers, you will need to sit the new Certified Handler course once your certificate for 6.1A and/or 6.1B expires. Once you are a Certified Handler, we will also manage renewals by informing you when the next courses need to be run.
We supplement our Certified Handler courses with Duty Holder (once known as a "Person In Charge" or PIC) awareness courses; spill response management, general site and laboratory specific chemical handling courses; product label review and advice; preparation of New Zealand Compliant Safety Data Sheets and advice on implementing and achieving safe chemical management practices in the workplace.
We also provide a range of resources to simplify this process such as Emergency Management Response Plan templates, Health and Safety Manual Templates, and self-audit packs for research laboratories seeking to achieve compliance with the new Part 18 Laboratories requirements under the HSW Hazardous Substances regulations.
Training is provided either on-site or in our offices in Browns Bay (limited seating) to suit your needs. We currently do not offer Correspondence courses nor do we use internet meeting software, such as Zoom, at this time. Worksafe requires us to meet attendees face-to-face at this stage.
SAFETY DATA SHEETS AND PRODUCT LABELS
NZ compliant Safety Data Sheets are now a mandatory requirement for all substances, with allowances for certain GHS compliant SDSs.  As experienced chemists we are able to classify and allocate your products to relevant Group Standards in addition to authoring, reviewing or updating existing or international MSDS's.  We also provide labeling advice across a range of product types. If required, we can also offer Australian compliance for our SDS authoring and label advice services in addition to New Zealand compliance.
INTERNATIONAL
We work for a growing number of international clients requiring advice on chemical compliance matters under the HSNO, HSW and ACVM acts.  Our current international client base extends to Australia, USA, UK, Korea, China, India and the EU.
AGRICULTURE
Our services in the New Zealand agricultural sector extend to providing advice and consultancy on ACVM applications and providing ACVM Data Assessments (chemistry and manufacturing) for clients seeing product approval under the ACVM Act.
ASSOCIATIONS
TCC (NZ) Ltd is a member of the Auckland Chamber of Commerce and is an Associate member of the New Zealand Association of Consulting Laboratories (NZACL).
Our Managing Director is also a full member of Hazardous Substances Professionals New Zealand (HSPNZ).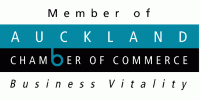 Use of the TCC (NZ) Ltd Website falls under our Terms and Conditions.